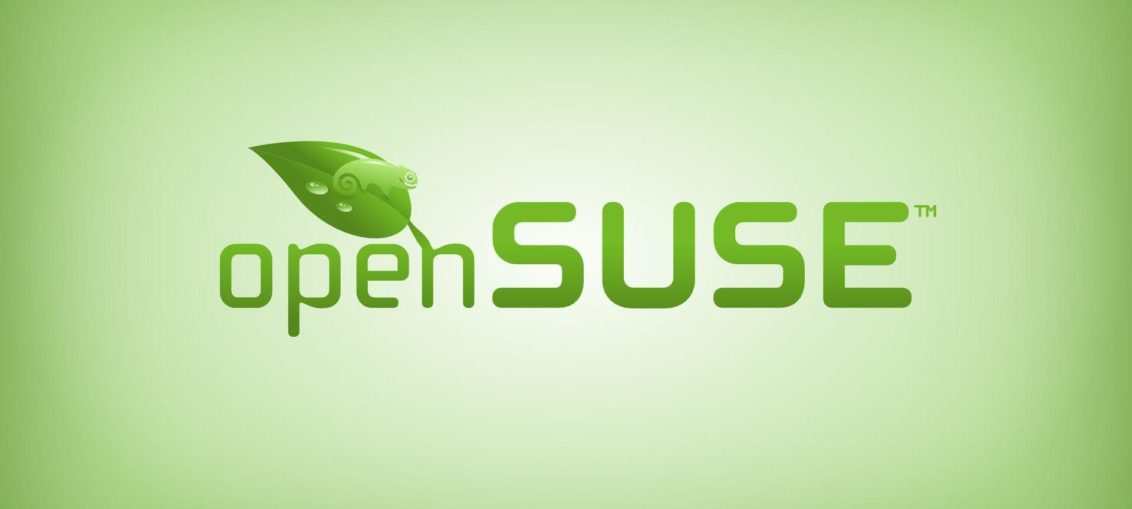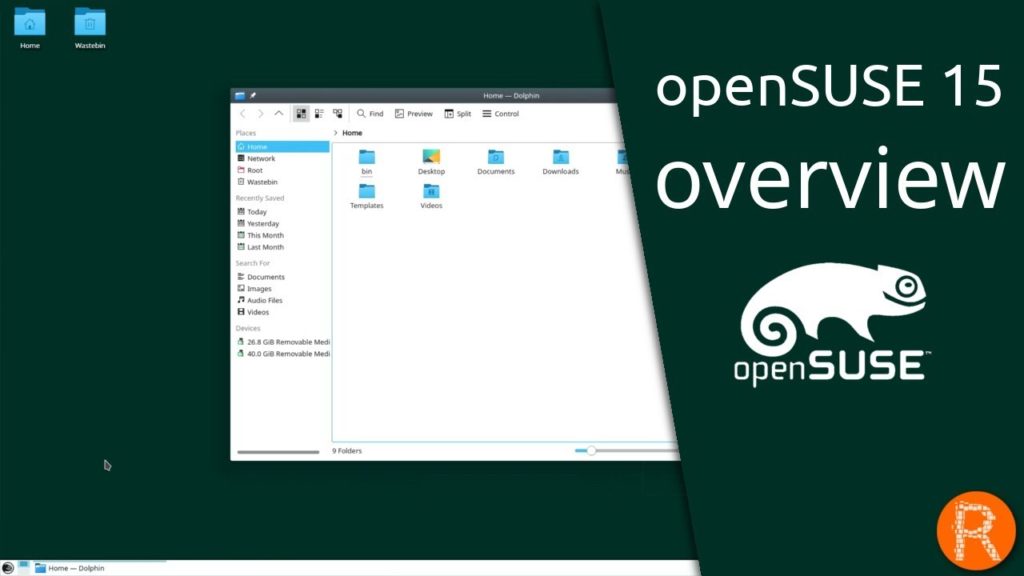 A review by Jason Evangelho posted on https://www.forbes.com on 2 February 2019
As part of the current openSUSE Tumbleweed challenge I'm chronicling my experiences and impressions of a Linux operating system that is brand new to me. And that's going to be interesting because it's a complete U-turn compared to my time with elementary OS.
My openSUSE Tumbleweed desktop with KDE Plasma. Jason Evangelho
My understanding is that elementary OS and openSUSE Tumbleweed couldn't be more different. The former is designed to be lean, minimalistic and beginner-friendly, while the latter has a wealth of software bundled in (its 2x larger ISO download size makes that obvious), allows users to choose multiple desktop environments during the installation and can be heavily customized.
Beyond that, openSUSE Tumbleweed is a rolling release — and my first time venturing outside the more "long term support" waters of Ubuntu that I'm used to. That means frequent updates, the latest kernel, the newest drivers and the potential for instability. As I said, a complete U-turn.
Installing openSUSE Tumbleweed: A Mixed Bag
By default, I don't expect to have issues with Linux OS installers. The ones I've reviewed — such as Deepin and Pop!_OS — have been attractive, intuitive affairs. For those of you who haven't tried Linux in years, they're incredibly simple compared their past iterations.
The standard graphical installer for openSUSE Tumbleweed, however, threw me a curveball.
Advancing through initial options like network setup, region, packages and desktop environment was straightforward. But then as the install process began I was met with puzzling "Wrong Digest" messages. Frankly, they were a bit scary:
"The file has been changed by accident or by an attacker since the repository creator signed it. Using it is a big risk for the integrity and security of your system. Use it anyway?"
No thanks, openSUSE, no thanks!*
I was given conflicting advice about this particular message. Some say it was corrupted media, some insisted it was an irrelevant and minor message, while others said there was a valid reason to be concerned. I want to emphasize that I haven't seen this widely complained about, so your mileage will certainly vary. But despite burning the ISO a second time to a different USB stick, I couldn't leap this hurdle as the message was repeated with multiple packages. So I figured it was time to learn something new: a network-based installation.
That sounded daunting. I was downloading a 100MB installer image instead of a 4.2GB one. Would I need to use the command line? Would I have to be intimately familiar with wifi adapter on my XPS 13? Would I be without a GUI? No, friends, none of the above. It was shockingly simple, and it succeeded on the first try. The only thing that gave me pause was having to write in the exact SSID of my wireless network, and the type of encryption. After that the openSUSE Tumbleweed network installer was off and running, downloading the chosen packages and installing everything.
Despite the initial problem with the standard installer, I chalked this up to a positive experience. A learning experience. For a Linux rookie like myself, even a confidence booster.
The First Boot: Hello Customization!
KDE Plasma Widgets Jason Evangelho
I'll go into greater detail about this in an upcoming post, but having never used KDE Plasma I was eager to see how deeply I could customize my desktop. What a breath of fresh air! While I endorse the intent of desktop environments like Gnome and Pantheon to stay out of your way and focus less on customization and more on productivity, I was pleasantly surprised at the level of tweaking I could do with openSUSE Tumbleweed and KDE Plasma right out of the box.
It was exciting to toss widgets onto my desktop, add additional panels, configure the existing panels, play with multiple desktop and icon themes, mess with a couple dozen desktop animation effects and more. I probably haven't scratched the surface, but it's been exciting thus far and I'll be digging deeper over the next two weeks.
The Laptop Experience: Amazing
I praise Dell's XPS 13 for good reason. it's a sexy laptop with a gorgeous display, excellent keyboard and touchpad, and it was partially responsible for my switch to Linux last year. But as it became my daily driver, certain cracks in the armor started to appear. Both Ubuntu 18.04 and elementary OS refused to put the laptop to sleep when the lid closed (that issue is documented here). It's not a complicated fix, but you've probably realized I'm a "it needs to work out of the box" guy.
So I held my breath when I shut the lid. Thankfully, suspend worked. So far so good!
It gets better though. openSUSE Tumbleweed seems like a fantastic distro for laptop users. Put simply, my XPS 13 is sipping power compared to Ubuntu and elementary OS. This may be because TLP — a service that runs in the background to optimize everything influencing battery life — is included. My understanding is that's not the case with Ubuntu or elementary OS, and the developers have their reasons for not bundling it. For me, however, it's a default inclusion that I appreciate not having to add on my own. My XPS 13 is now truly an all-day work device and I'm never concerned about being close to the charger.
My next steps will be really putting Tumbleweed through the paces in my daily work routine. That's going to include podcasting on it, video editing and some benchmarking as well (oh, on the Threadripper 1950x system, not the XPS 13!)
Installer snag aside, I'm having a great time with this one. Stay tuned and thanks as always for following my Linux journey! Follow me on Twitter. Check out my website. Jason Evangelho Contributor