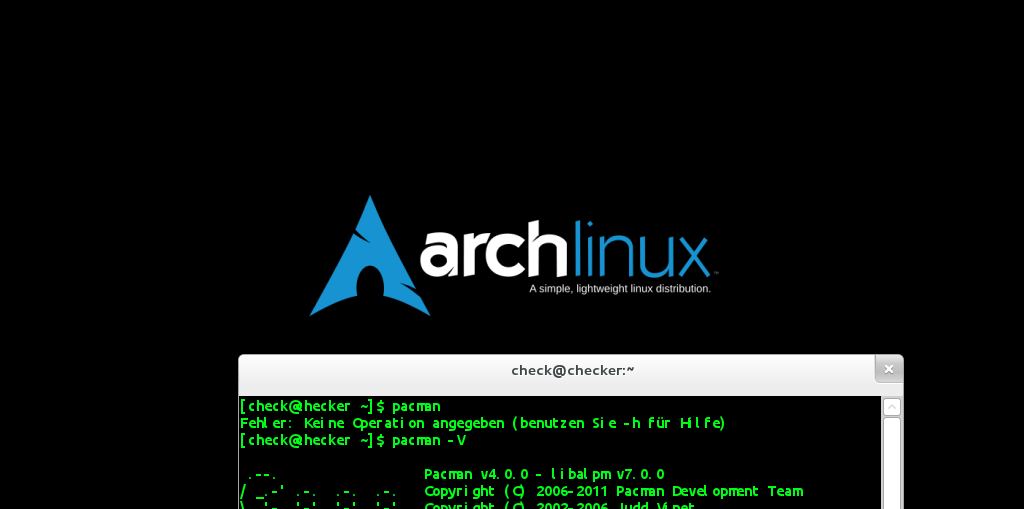 Introducing The Arch Linux Summer 2019 Community Challenge
A reivew written by Jason Evangelho from https://www.forbes.com
Welcome to the Linux community challenge you probably weren't expecting. Arch Linux is notorious for being three things: ridiculously customizable. lightweight and difficult to install. Arch is a rolling release distro that eschews the simple, traditional GUI-based installer many of us are used to and relies on exclusive use of the command line to get the OS up and running. As such, this is going to be a challenge that lives up to its name!
Welcome to the Arch Challenge! Jason Evangelho
ARCH LINUX CHALLENGE CONTENT HUB:
But is Arch as crazy difficult to install as we've all heard? How's the documentation? What's it like to customize every aspect of your Arch installation, and what are the day-to-day advantages? How does the available software — for example the Arch User Repository (AUR) — differ from other mainstream distros like Linux Mint and Ubuntu? Can we get better battery life using Arch on our laptops?
My hope is that we answer these questions and many more together.
Tweaks To The OS Challenge Formula
The basic premise of the Arch Linux Summer Community Challenge deviates a bit from prior challenges like elementary OS and Fedora Workstation. Because of the learning curve, there's no hard and fast rule suggesting that you ditch your current operating system of choice and use Arch exclusively. Make it your companion OS, but maybe not your daily driver — unless you feel motivated to do so.
I'm also tweaking the timeline of the Linux Community Challenges. Moving from one month to a seasonal rotation gives everyone ample time to really absorb and appreciate their time with the distro, and provides me with more time to build out content around that challenge. So, the Arch Linux Challenge will run from June through August.
Arch Challenge Telegram Group + Community Resources
We'll be taking this journey together, which means a two-way conversation to discuss the successes, discoveries, questions and potential stumbling blocks we encounter along the way.
I've set up this Telegram group where people can ask questions, contribute tips and tricks, and share their experience with the community.
In addition to the extensive Arch Wiki and the official Installation Guide, I've also started this open Google doc where people are already sharing some general installation tips and other resources to get your Arch journey off on the right foot.
(Above: I talk about my first taste of the Arch Linux installer on Choose Linux)
Challenge Content Hub
Since we'll be on this road together, I'll be posting content here to capture my ongoing experiences with this challenge. One day may see a stream-of-consciousness journal, other days I'll be publishing short guides, software spotlights, community tips and tricks, or my own discoveries and hurdles.
Whether you're brand new to Arch or have been using it for years, I hope you'll check in and see how the challenge is progressing!
I'll link to these articles as they're published, right here at the top of this article. Bookmark it and check back periodically.
Let's Go!
If you want to know more about Arch Linux, here's a great Wiki page outlining the key differences between Arch and many other distributions.
If you're ready to take the plunge, grab the latest Arch release ISO, join our Telegram group and dive down the rabbit hole with us!
(And in case you're wondering, I'll be rocking Xfce. Here's why.)