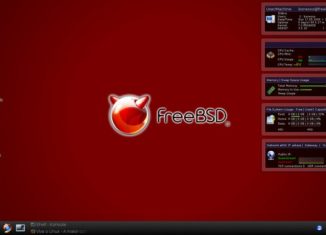 FreeBSD 12.0 Stable Version Released!
A review by Derick Sullivan M. Lobga from https://itsfoss.com
The FreeBSD team has announced the release of the first stable version of its 12 series. The FreeBSD 12.0 release comes in with some major software updates.
The FreeBSD Release Engineering Team is pleased to announce the availability of FreeBSD 12.0-RELEASE. This is the first release of the stable/12 branch.
New Features in FreeBSD 12.0
FreeBSD 12.0 comes with changed, added and some deleted features.
Some major updates include OpenSSL which has now been updated to 1.1.1a (Long Term Support), Unbound to version 1.8.1, OpenSSH to version 7.8p1, KDE updated to version 5.12.5.
NFS 4.1 server now includes pNFS server support.
FreeBSD 12.0 has enabled DANE-TA, VIMAGE kernel configuration option by default. The NUMA option has also been enabled by default on amd64 GENERIC and the MINIMAL kernel configurations.
Graphics support has been improved to meet up with current generation hardware. The DRM driver for modern graphics chipsets will be removed in FreeBSD 13.
Some drivers have been updated and some others deprecated. For network drivers, the ixl(4) has been updated to version 1.9.9-k while ixlv(4) has been renamed to iavf(4) (updated in order to use iflib(9). The lmc(4), ixgb(4), nxge(4), and vxge(4) have been removed. The jedec_ts(4) has been removed and replaced with jedec_dimm(4).
FreeBSD is a Unix-like free and open source software used on desktops, embedded platforms and to power modern servers. FreeBSD 12.0 is available for i386, amd64, sparc64, powerpcspe, powerpc, aarch64, armv6 and armv7 architectures.
Check out the complete list of Free BSD supported platforms.
Download and install FreeBSD 12.0
The FreeBSD 12.0 installer can be downloaded in different formats. It can be installed from a bootable ISO image as well as over the network. It is also possible to install from a USB memory stick on some architectures.
You can download FreeBSD 12.0 installer, virtual machine, and SD card images.